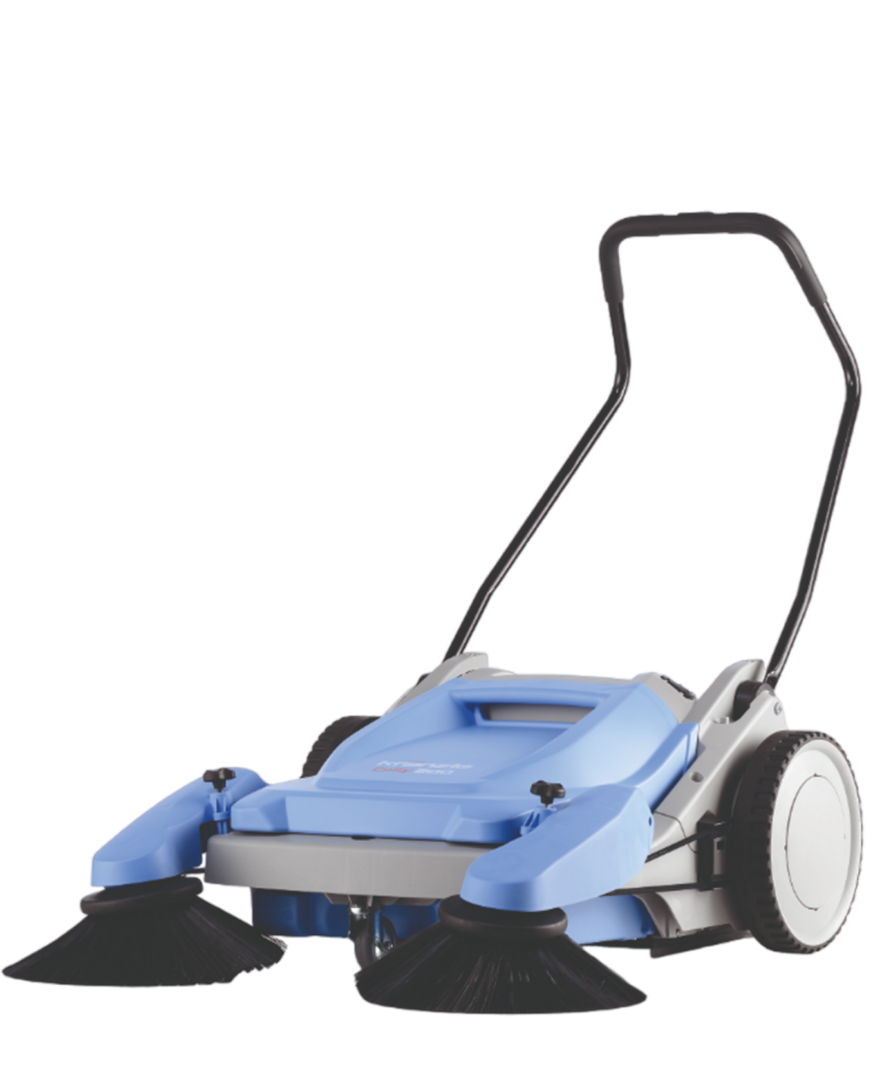 C 800
Push Sweeper
SKU: 50079
The perception that your facility is clean starts from the outside. Your facility could be regularly sanitized and cleaned, but debris at the exterior could give customers the impression of a dirty interior, undoing all your hard work. Perception is everything, so use our C 800 Push Sweeper for effortless sweeping to pick up dirt and small debris from exterior areas. The C 800 is equipped with dual counter-rotating brushes for maximum pick-up and cleaning performance. Twin side brooms provide exceptional curb and edge pick-up and can be set in storage position when not in use. Its features include large wheels fitted with natural rubber tires, an easily removable waste bin and fold down handle for easy storage. The C 800 Push Sweeper is an ideal addition to your facility cleaning equipment.
Comfortable, height-adjustable handle
Twin side brooms allow for effective curb pick-up in both directions.
The side brooms can be set in storage position if not required leaving only the main brooms active.
Twin counter-rotating main brushes provide excellent soil recovery indoors or out.
Combined hard/soft stellar shaped bristles.
Large wheels fitted with natural rubber tires for optimum transmission of force.
Easily removable waste bin
Fold down handle provides easy and compact storage.